About Us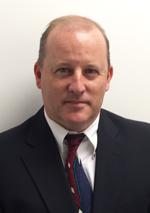 Jack Nashette, CPA
Jack Nashette holds a B.S. degree in Accounting from Barton College in Wilson NC. After serving as an Auditor for E&Y, Jack worked with GSK, DSM and Leiner Health Care in the pharmaceutical industry and American Filtrona here in Richmond as a Controller. He has worked with small to large businesses for over 25 years, and in 2015 acquired General Tax Services. Jack has extensive knowledge of how businesses make money and how to keep it. He has set up many businesses and has helped take them from the incubator stage to multi-million dollar companies.
Jack has extensive knowledge of how to make businesses more profitable and specializes in minimizing the legal taxes that businesses and individuals have to pay. He is a licensed CPA in Virginia and North Carolina. Jack also works as local umpire for High School, American Legion and summer travel baseball. Jack is currently a member of the Birkdale golf course and is married with two children.
---
Rick Peranski
Rick is a graduate from Virginia Commonwealth University with a Bachelor's of Science degree from VCU's Business School and is pursuing a Post Baccalaureate degree in Accounting from there as well.
Rick was a Manager for Domino's Pizza in the Washington DC area for 3 years. Rick then began a 10 year career working with Disney on Ice as a traveling bookkeeper and sales supervisor in 6 continents, over 30 countries and over 250 cities worldwide.
He has progressed from bookkeeper to accountant to controller for a few small businesses in the Richmond area before coming to work with General Tax Services.
Rick's varied experience working in most roles for small businesses and working with different situations and cultures around the world has given him unique experiences that can help any small business's accounting needs in the Richmond area. Rick has expertise using Quickbooks Desktop, Quickbooks Enterprise Solutions, Quickbooks Online, Sage 50 and Zoho accounting software. His specialty is making the books easy for the clients to understand.
In his off time, Rick enjoys spending time going to theme parks and the beach with his wife and three girls. Rick's family also enjoys music, karate, tennis and go-carting.
---
Dinah Banks
Dinah Banks holds an Associate Degree in Accounting from J. Sargeant Reynolds Community College. Dinah spent six years in the United States Army Reserve, USAR. She received the Meritorious Service Award and the Army Commendation Medal from the USAR. Dinah spent over 35 years from May 1979 until December 2014 in various positions with the Internal Revenue Service (IRS). She held various positions in Collection such as being a Collection Representative, Revenue Officer and others and a Settlement Officer in Appeals. She has been an Enrolled Agent (EA) since August 2015. As an EA she is authorized and has represented many taxpayers before the IRS. In this role as an EA, she helps taxpayers to resolve their tax issues such as installment agreements, Offer in Compromise (OIC), penalty abatements, filing of current/delinquent tax returns and many other IRS issues. Dinah is active with her church and community. Dinah is the mother of one son, Denzel. Dinah enjoys music, dancing and sports.
---
Deborah Boisseau
Debbie joined GTS in February 2020 and has enjoyed working and learning tax preparation which has now become her second occupation.
Debbie attended VCU in Pre-Nursing and graduated from the USAR School of Nursing and is a Veteran of The Gulf War.
Debbie has spent her career as a Certified Clinical Research Nurse for 25 years & an LPN in Home Care for 3 years.
Debbie is married and has two children.
She is an active member in her church & community, serving on several committees.
Debbie enjoys family activities & reading